Managing different email ids is a very time taking job. It is always helpful for the users to receive all the mail in one place. In 2013, after the forced switch-over of Hotmail account to Outlook.com, many Hotmail users were upset. Many of them were not interested to manage two different accounts. But thankfully, they can forward their Hotmail accounts to outlook.com very easily. When you set up the forwarding option, all the emails will be automatically forwarded to your Outlook account. To enable this forwarding, you need to link your Hotmail account to Outlook.
Steps to link Hotmail and Outlook account
Launch your browser and go to account.live.com
Now insert your Outlook credentials at the right side and sign-in to the account.
In the left side of the window, you will find Permissions tab.
Now click on the Manage linked account link located at the center of the window.
Then select Add linked account button.
You need to confirm your Outlook password here.
Now insert your Hotmail address into the box named Microsoft Account and then insert the Hotmail password in the field given.
Now click on the Link button to link your Hotmail and Outlook accounts.
Steps to forward the Hotmail account to Outlook:
After linking both the accounts, you can forward your Hotmail to Outlook account. So follow the steps here to enable forwarding in your Hotmail account.
First of all, launch your browser and open hotmail.com
Now log-in to the website with your Hotmail user id and password.
In the top right corner of the page, you can see your name. You need to click on it and then choose Options.
Now select Mails located at the left side of the page.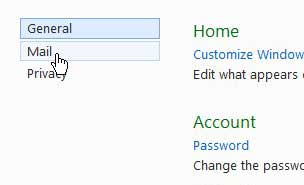 In the tab Managing your account, you can find Email forwarding option.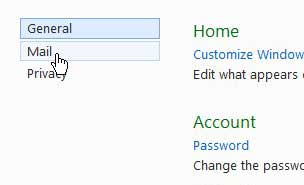 Then click on the Forward your mail to another email account option.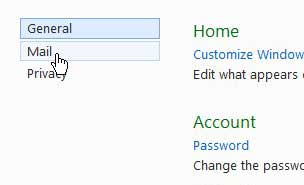 Then type your Outlook email address in the box below.
Then click on the Save button to forward your Hotmail to the Outlook.
As both the Hotmail and Outlook accounts are sync, you don't need to go under any security verification. After closing the window, you will be redirected to your inbox where you can see the security warning "Your mail is being forwarded to another email address. To stop forwarding your mail, go to Options". You can login to your Outlook account and send a test mail to your Hotmail account to check the functionality.